Social TV: the industry weighs in
Media execs Nick Barbuto of Cossette and Katie Atkinson of Aegis talk to MiC about the merger of social media and TV viewing.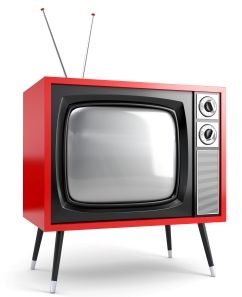 Would you like a side of Facebook with your TV show? The intermingling of TV programs with the social media-verse has become increasingly popular, with shows like The X-Factor, Hockey Night in Canada and Glee, as well as channels including CTV launching social TV apps, mixing the two.
While Canada may not necessarily be piloting the way of social TV, Nick Barbuto, VP digital solutions, Cossette Media, tells MiC that he believes we're not far behind other larger, leading markets like that of the US.
"It's being led primarily out of the US and that's just because of their production efficiencies of creating applications for shows," he says. "I think a lot of [content producers] are trying to figure out, now that there are additional touch points like phones and tablets, just how to use those media to add value to the shows that consumers are already watching."
Pepsi in the US is one example of a company trying to take hold of the social TV reigns. For its recent partnership with The X-Factor, the beverage brand added an element of gamification to its Twitter-based platform, "Pepsi Sound Off." Tweets about the show are aggregated and surface on the platform's digital feed. Viewers with the most mentions are rewarded with points and virtual bottle caps.
Earlier this year, the CBC created "Hockey Night Pulse" for Hockey Night in Canada. Also based on Twitter feeds, the platform collected tweets that mentioned the playoffs during a hockey game, and created a timeline graph showing the different points of peak chatter.
And now for its reality performance show, Cover Me Canada, the network is asking viewers to vote for their favourite contestants by talking about them on social networking sites.
Katie Atkinson, director of digital strategy, Aegis Media, says social TV could be a solution to viewers calling for more transparency from broadcasters profiteering from telephone voting systems. "This may be an easy way to both appease viewers and tie in with a show's existing fan base to drive higher loyalty and engagement," she says.
And at the base of all of it is viewer curiosity, says Barbuto, using the "Glee Karaoke" app as an example. With the app, users can sing along to songs on the show at the same time as the cast as well as browse through the different viewers interacting simultaneously.
"There is a discovery element – wanting to know who is singing at the same time," he says. "The visualization as well as the browser ability is of interest to some viewers."
With apps like this come concerns of privacy issues, with some users not wanting to lean forward into a communal viewing experience, says Atkinson.
"Although this is voluntary, it may not be welcomed by some parties who see this as both an invasion of privacy and also prefer not to share their cheesy viewing habits with their wider circle of friends," she says.