Corus' Q4 earnings up on higher TV revenue
Despite softness in specialty TV advertising, the broadcaster sees fourth quarter, and full-year earnings and revenue, rise.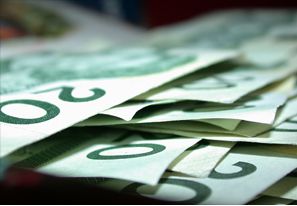 With its TV revenue up, Corus Entertainment on Wednesday posted sharply higher fourth quarter earnings.
Toronto-based Corus recorded a profit of $29.2 million for the three months to Aug. 31, compared to earnings of $4.2 million in 2010, on revenue of $200.2 million, against a year-earlier $187.4 million.
Radio revenues were virtually the same at around $47 million during the latest quarter, but TV revenue was up to $152.5 million, against $139 million in 2010.
At the same time, there was a red flag with specialty TV advertising falling 6% during the fourth quarter on market softness, while rising 11% on the full year during an ad industry rebound.
Corus' full-year 2011 earnings were $141.3 million, compared to a profit of $119.7 million in 2010, on revenue up 8% to $825.2 million.
"Corus had an excellent year highlighted by double-digit segment profit growth and a 45% dividend increase," Corus president John Cassaday said in a statement.
"Corus achieved its segment profit guidance and exceeded free cash flow guidance as a result of tight cost controls in radio coupled with exceptional revenue and segment profit growth in television," he added.
From Playback Daily