Holmes magazine looking for new publisher
The Dauphin Media Group is ceasing publication of the home improvement magazine as of its December issue.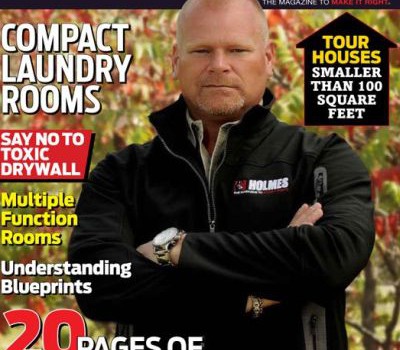 Holmes, the magazine from handyman Mike Holmes, is looking for a new publisher as its current producer, the Dauphin Media Group has announced it will cease production of the magazine as of its December issue.
The final issue of Holmes magazine is expected to be on newsstands by the end of November, with The Holmes Group restructuring management and operations for the magazine in the coming weeks, according to a press release.
"We have requested [Dauphin Media Group] to continue publication of Holmes magazine until May 30, 2012, in order for us to make a smooth transition to a new publisher," said Liza Drozdov, director of communications for The Holmes Group in the press release. "But, in light of a dispute between The Holmes Group and Dauphin Media Group, they have declined."
A website to keep advertisers and subscribers up to date during the search for a new publisher has been set up at Holmesmagazine.ca.
A representative from The Holmes Group tells MiC they are getting advertising data from the Dauphin Media Group, and says there are already other publishers interested in the magazine, so they are hoping to continue production without  too much of a time gap.
Holmes magazine began publishing with the Dauphin Media Group in January 2010. It publishes 10 times per year and has a circulation of about 85,500 according to the latest ABC Fas Fax report.