Spotted! Canadian Tire gets spooky
The retailer creates a jack-o-lantern out of its House of Innovation in celebration of Halloween.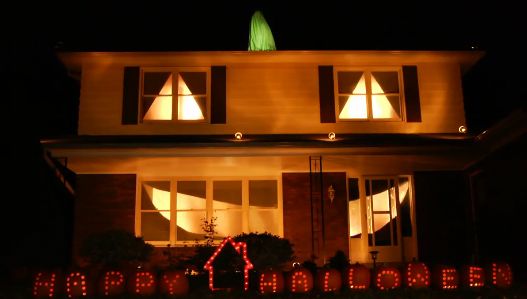 In the spirit of Halloween, Canadian Tire transformed its House of Innovation into a glowing "house-o-lantern" with products found in the retailer's store.
"To help generate additional excitement around what Canadian Tire is already doing for Halloween, the House of Innovation wanted to help get Canadians in the mood by doing something fun that anyone could do," Akshata Kalyanpur, communications advisor, retail, Canadian Tire, tells MiC.
The Canadian Tire team used window coverings to create the mouth and eyes and a floor fan and flood lights were used to create the flickering effect, she says.
A video of the newly transformed house, which was originally conceived by Canadian Tire's agency Taxi, was uploaded to Houseofinnovation.ca and is being promoted via Facebook today. The brand has a consistent online presence with banner ads placed throughout the year, and it has promoted discounted Halloween decor and costumes in flyers for the past few weeks, adds Kalyanpur.
In addition to creating a pumpkin house, the house members will also give out candy (which is on sale today at Canadian Tire) to neighbours on Halloween night.