YouTube unveils 100 niche channels
Vice, The Onion and The Wall Street Journal are among the contributing content to the video portal's upcoming slate of channels, beginning their roll-out in November.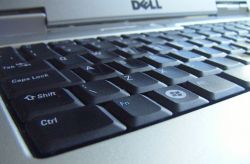 YouTube has revealed the 100 niche channels it's adding to its online video portal, as well as the content producers, filmmakers and media companies behind them, and a sizable number falls squarely in the non-fiction/unscripted camp.
Vice, The Onion Broadcasting Company, The Wall Street Journal, the WWE and Red Bull House North America will have their own channels, while other channels will feature regular contributions from celebrities in assorted disciplines, including Jay-Z, Madonna, Pharrell Williams, skateboarder Tony Hawk, filmmaker Jon Chu, CSI franchise creator Anthony Zuiker, basketball legend Shaquille O'Neal, and self-help guru Deepak Chopra.
While not all the channels have been named yet, descriptions of content for each are available on the site. Ben Silverman's Electus will produce a food channel that will feature "loud characters, unique personalities, [and] outrageous tidbits on everything food," as well as a currently unnamed pop culture channel and NuevOn, a bilingual Hispanic pop-culture and celeb-themed channel featuring Sofia Vergara.
FremantleMedia, meanwhile, is behind a pets-and-animals channel, as yet unnamed, which is billed as "a place for animal lovers that celebrates the bond between people and their pets, and shows how they enhance our lives."
Magical Elves will bring its expertise in fashion programming to YouTube with Little Black Dress, while @radical.media will present an education-oriented channel, as yet unnamed, which will provide "extraordinary access to the people, places and ideas that are transforming the world."
Lionsgate will create a fitness channel "featuring top brands/personalities, and cutting-edge workouts," while Rainn Wilson's SoulPancake will produce "energetic, quirky, and highly creative reality and docu-style programming." BermanBraun, meanwhile, is behind a food channel called Taste in partnership with publisher Rodale, as well as The LOGE, a movie news channel, and Vigor, a health and wellness channel.
"Cable television expanded our viewing possibilities from just a handful of channels to hundreds, and brought us some of the most defining media experiences of the last few decades – think MTV, ESPN and CNN," said Robert Kyncl, global head of partnerships for YouTube in a blog post announcing the channels. "Today, the web is bringing us entertainment from an even wider range of talented producers, and many of the defining channels of the next generation are being born, and watched, on YouTube."
Kyncl added that "for advertisers, these channels will represent a new way to engage and reach their global consumers."
The first batch of channels in the roll-out will appear starting in November, with more being added over the course of next year. In total, they'll feature up to 25 hours of new, original programming a day.
"They'll be available to you on any internet-connected device, anywhere in the world, with all the interactivity and social features of YouTube built right in," said Kyncl.
In March of this year, YouTube purchased Next New Networks, which led to the creation of YouTube Next, designed to "supercharge" creator development and accelerate partner growth. In July of 2010, the company unveiled its Partner Grant Program, which designated $5 million for new and emerging partners.
A spokesperson from Google, which owns YouTube says advertiser and sponsorship opportunities on the soon to be launched channels are available.
From Realscreen