Newspapers down: ABC
With the exception of four titles, all measured dailies in Canada dropped in paid circulation, according to the latest report.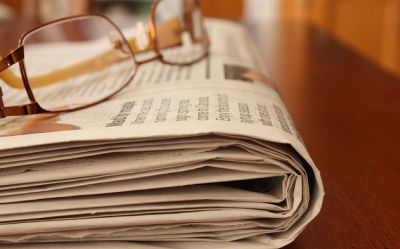 The latest report from the Audit  Bureau of Circulations, which measured 22 newspapers across Canada, shows nearly universal drops in paid circulation in the last six months, with the largest being charted by the Postmedia-owned Montreal Gazette, which saw a dip of -14.61%.
The Postmedia-owned Windsor Star saw the biggest drop in circulation in Ontario for the period, down -6.89%.
Elsewhere in Ontario, Postmedia's flagship daily, the National Post dropped -5.74% and The Globe and Mail dipped -2.04%.
Three measured papers in Quebec saw gains in the past six months. Le Devoir posted the highest gains for the period, with a 4.71% jump in paid circulation. La Presse was close behind, with a 3.25% hike. The Chicoutimi-based Le Quotidien also posted a gain of 0.95%.
In British Columbia, the Postmedia-owned Vancouver Sun posted the largest dip in the province, dropping -5.72%. The Times-Colonnist, which recently sold from Postmedia to Glacier Media, posted a dip of -4.66%. Postmedia's other Vancouver paper, the Province, also dropped -3.98%.
In Alberta, the Calgary-based Herald dropped -5.12%. Edmonton's Journal dipped -4.08% and the Red Deer-based Advocate dropped -0.90%.
The Regina-based Leader Post dropped -5.96% for the six month period.