The final holiday sale at Zellers
The retailer launches a Facebook campaign that has shoppers making the festive decisions, and playfully references the arrival of Target.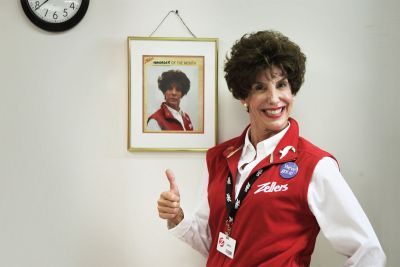 In a final festive hurrah, Zellers has launched a Facebook campaign that gives its consumers the power to decide which products ought to have a 10% discount and even what Christmas music should be on the retailer's in-store playlist.
Three online videos were created by John St. to complement the social campaign. In each, a fictional Zellers employee references the arrival of  "a huge American retailer that shall remain nameless" and how they plan to go out with a bang with its final holiday sale.
The "Festive Finale" campaign has Zellers creating a optimistic situation out of the reality that US retail giant Target will soon be taking control of 220 of its stores, Debbie Ford, senior VP of marketing, HBC, tells MiC.
"We wanted a fun and engaging social media campaign that celebrates the Q4 season," she says. "We wanted to be obvious around the fact that some stores will be closing next year. Make the situation a little more light-hearted."
And it's also a good way for the retailer to show its appreciation for Zellers supporters and fans over the years, she says.
In the past, the Canadian retailer promoted its holiday sales through TV spots and in-store flyers. While it may not be taking the big-budget commercial route this year, the stores will still promote the campaign through its weekly flyers.