Bell Media has 'strong' third quarter
The TV, radio and internet media unit posted $435 million in Q3 revenue on rate hikes for its TV sport channels and strong advertising revenue.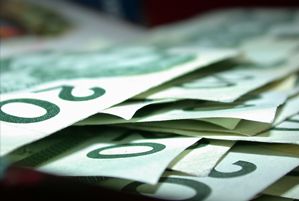 Bell Media on Thursday reported third quarter revenues of $435 million, on the strength of specialty channel subscriber fees up 4% and advertising revenue growth.
As parent company Bell Canada reported its own quarterly results, it broke out Bell Media's latest performance, pointing to higher carriage rate charges for its TSN and RDS sports channels, and continuing strong ratings for its conventional and specialty channels.
"CTV Two continues to accelerate," BCE and Bell Canada president and CEO George Cope told media analysts during a morning call about the rebrand of the former A channel network.
Bell Canada did not provide Bell Media results for 2010 as it re-acquired the former CTVglobemedia earlier this year.
Third quarter operating costs at Bell Media came to $354 million.
Bell Media's Q3 EBITDA was $81 million, which included a non-cash charge of $9 million to amortize the fair value of programming rights recognized at the acquisition of CTV.
Bell TV subscribers, including Bell Satellite TV and Fibe TV services, now number 2.06 million, up 3.1% from a year-earlier 1.99 million subscribers.
While indicating Bell Media had a "strong" third quarter, Cope gave a warning on the advertising front going forward, given economic headwinds.
"We, like our competitors, are cautious about the fourth quarter in terms of advertising revenue. That's one area that we're watching carefully, given some [global events]," he told analysts.
At the end of the third quarter, Bell Canada received 12% of its revenue from video (satellite, TV, etc.), and 9% of its latest quarterly revenue came from Bell Media.
From Playback Daily