CBC head: 'We knew this was coming'
Kirstine Stewart talks to the Broadcast Executives Society about digital, ratings and fall TV.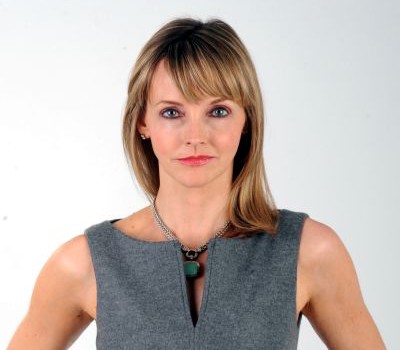 On the eve of the CBC's grand 75th birthday, the pubcaster's EVP of English Service, Kirstine Stewart, took an hour out to address a roomful of rival broadcast executives and media buyers with a talk titled, somewhat ominously, "We knew this was coming."
The topic at hand was the fragmentation of TV audiences to digital and other mediums, and how the Canadian industry needs to change or it will miss the proverbial boat.
Stewart says the new world of Netflix, online viewing and PVRs has been coming for years (her own sister has cut the cable cord), and it is now all about consumer choice.
When the CBC saw the looming fragmentation of key markets coming, Stewart said the broadcaster added its factual division to create content which is best viewed live, such as Cover Me Canada and Dragons' Den.
Stewart says the panic she hears over the fragmenting 25- to 54-year-old audience needs to be replaced with new ways of measurement. This includes, she says, not just looking at the viewers that watch Being Erica in primetime on Monday nights at 9 p.m., but the 30% more people who watch it later on PVR.
And how has the fall season been treating the CBC? Stewart tells MiC that after a dip for the first few weeks viewers have bounced back on shows like Dragons' Den and Heartland.
Dragons' Den was up 27% at the end of October from its week one numbers in September and Heartland jumped 13% at the end of last month, from the beginning of the season.
"We have had a little bit of a surge in the past few weeks, which has been great for us," she says. "The US had what people have been calling its best fall season in 20 years, so people needed to sample that. We have an opportunity now to see our numbers coming back."
The same day, the CBC also announced a new digital service for Hamilton, ON, as part of its five-year plan. The new service will offer a range of local news, weather and events across multiple digital platforms.