Shaw's Barbara Williams: returning US shows are clicking with advertisers
The Shaw Media exec says Global is relying on bench strength to make gains in primetime.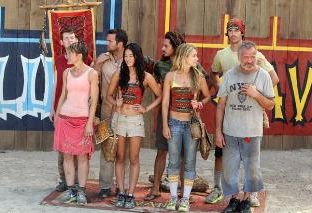 Barbara Williams has heard her rivals talk about rookie US shows that are popping for them this fall TV season.
But Shaw Media's SVP of content points to something Global Television now has that long eluded the Canadian network: bench strength that offers enviable options.
"Our key message going in the fall was that we had tons of strength in returning shows, so we didn't need a lot for the fall and didn't want to push out hits to make way for something else," says Williams mid-way through the current TV season.
Global Television is yet to get back to the glory days of the 1990s when the network ruled Canadian primetime on the strength of NBC hits like Seinfeld and Friends. And Shaw Media is still playing catch-up with ratings leader CTV.
But with primetime shows like Fox's Sunday night animated lineup, Fox's House and CBS's Hawaii Five-O on Mondays, Fox's Glee on Tuesdays, CBS' Survivor franchise on Wednesdays and Fox's Bones on Thursdays, Williams points to a solid foundation on which to grow audiences.
"Our expectations weren't hooked on new shows [and] we've delivered to our advertisers. They like the returning shows," she said.
Williams isn't bothered by the suggestion that Shaw Media lost out at the May 2011 Los Angeles Screenings when Rogers Media came in and scooped rookie shows that normally went to Global Television.
"Yes, we're more than alright with it. A lot of the new product was sitting in Sunday, Monday, Tuesday and Wednesday, where we didn't have an opportunity to put them in without forcing out a returning show," she explained.
Sure, Steven Spielberg's dinosaur epic Terra Nova, which Fox paired with House, landed on the Citytv schedule.
And Global Television has a rookie performer in a simulcast of CBS' A Gifted Man on Friday nights at 8 p.m.
But Williams wants to focus on the returning shows doing the running for Global Television this fall, including the new acquisition of NBC's Parenthood on Tuesday nights at 10 p.m., now in its third season, and Survivor on Wednesday nights showing no signs of peaking just yet.
"Wednesday we're kicking butt against X Factor, which was supposed to be the show that ran away with the season and it didn't happen," she said.
That said, Williams concedes rookie shows do matter when mature shows eventually go away and need replacing with what's coming up behind them.
"It's appropriate to be managing a schedule in terms of a balance of genres, of demos and age of shows. But I do believe that you don't push the successes out the door too soon," she repeated.
And the top Global Television programmer insisted a host of Canadian performers like Rookie Blue, Combat Hospital, and upcoming shows like The Firm and Titanic, only add to future choices and bench strength.
"We are more in control of our schedule then ever before. We're really seeing the benefits of making more shows from Canada and with the U.S. networks," Williams said.
To read more about the net's fall seasons, click here for CTV and here for Rogers.
From Playback Daily