The National Geographic Channel frames its shows
The Shaw Media-owned channel launches an evocative campaign in celebration of the 125-year-old brand.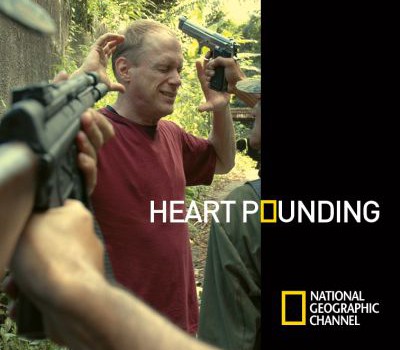 Traditionally, the National Geographic channel promoted its programming on a show-by-show basis.
But the channel has decided to veer away from its customary methods this fall and, instead, promote the emotional response one can get from the channel's content, Max Tremblay, director of brand and publicity, dramatic and factual channels, at Shaw Media tells MiC.
The campaign focus is on the channel's overall dynamic content and the equity of the 125-year-old brand, not necessarily on each individual show, he says.
The society's iconic yellow frame has claimed a starring role in the campaign as it replaces the letter 'O' in words such as "Heartpounding," "Explosive" and "Mindblowing" in the creative copy.
"The words complement the fall lineup of fresh, new and thrilling content," says Tremblay. "[And] the campaign focuses on image-based creative that is designed to elicit desired viewer reactions."
Aside from eliciting response from Canadian consumers, the channel also aims to target existing National Geographic subscribers and re-inform them of the channel's presence within their TV cable service, he adds.
Media and creative for the campaign was done in-house and consumers can expect to see print ads in the Vancouver Sun, Calgary Herald and the Edmonton Journal as well as online across Shaw, Microsoft, AOL, The Exchange Lab and Acuity networks. Additionally, 30-second TV commercials for the campaign will air across Shaw's network of channels.