Leger Marketing dishes out a social reality check
Twitter usage makes serious gains, and more companies expect to increase their social media marketing budget in the year ahead.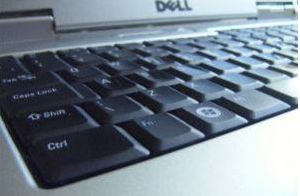 Leger Marketing and the CNW have released its "Social Media Reality Check" report which examines the use of social networking sites by 1,039 consumers, as well as the approach and application of social campaigns by 590 communication professionals in Canada.
This is the second edition of the report, with the first having launched in 2009. Questions were answered online by Canadian respondents between April 19 and May 9, 2011 and the findings from both reports were compared.
In 2009, a meager 8% of consumers had used Twitter. In the past two years, the amount of tweeters has increased to 32%. Facebook made a 10% jump from an already high 77% to 87%. LinkedIn also gained speed as it increased in numbers from 10% to 25% and blog usage remained relatively stable with a slight decrease from 24% to 21% between 2009 and 2011.
Of the communication professionals questioned, 56% of them state that their company has a Twitter account.
While on the sites, the majority of respondents claim to keep in touch with friends or family (80%). Using the space as a source for entertainment was second on the list (64%) and 51% state that they use it to read about topics of personal interest.
Half of the respondents (50%) say that it is a good place to absorb news and information, and only 35% state that they use social media to research and investigate products and services.
A large proportion (46%) of consumers feel that information found on social media sites is more credible than that found in advertising. Reading about a product or service in the social media space has improved 43% of consumers' attitudes towards the goods. Over half of the respondents (55%) say that they are positively or negatively affected by a blogger review of a product or service.
The respondents claim to use social media to help them decide which books (64%), music (54%) and cars to purchase (42%). A surprising 41% trust the space to help them find a plumber. Only 15% trust social media sites to help them with their financial decisions.
Just over a fifth of the participants (26%) feel more loyal to a company that they can deal with on social media sites, with 37% disagreeing and another 38% remaining complacent on the subject of loyalty.
With regards to companies using social media, 64% have not hired a person or team to work in the space, 32% say that they have and another 4% aren't sure if they do. Over half of the companies don't have a social media budget (56%), 30% do spend money in the space and 14% are not sure if they do. Although, 41% believe that they will have a larger budget next year.
And the top reasons why companies will use social media in campaigns is to create visibility (73%), awareness (70%), message delivery (59%) and bring in visitors (47%).