Fall TV: Mid-season changes
Simulcast alert: NBC and CBS post sked changes for winter, filling Community's hiatus with 30 Rock and putting Prime Suspect on hold.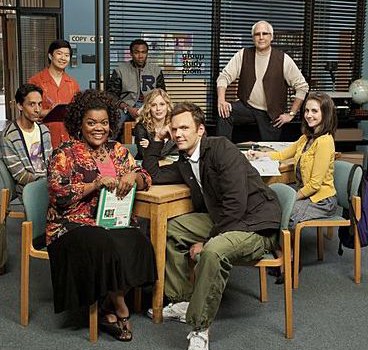 The Firm has earned a two-hour season premiere, with NBC announcing a Sunday, Jan. 8 debut followed by a Jan. 12 switch to a plum Thursday 10 p.m. timeslot for the weeks to follow.
The series is set to air in simulcast on Global TV in Canada.
The news on the series came as NBC and CBS announced winter 2012 schedules this week, creating some buzz with the news that NBC comedy Community, which airs in simulcast on Citytv, was being put on hold for mid-season, as was NBC' Prime Suspect, which airs in simulcast on Global TV. The Firm takes over Prime Suspect's 10 p.m. slot.
While the Canadian networks are so far keeping mum on their mid-season skeds, the U.S. nets provide a fair barometer to how things will play out, given the high percentage of shows that air in simulcast.
Monday nights will see the return of NBC's The Voice (set to air here on CTV) on Feb. 5 at 11 p.m., after the Super Bowl. The net is also shaking things up by swapping Whitney and Up All Night, moving the former to Wednesday at 8 p.m. and the latter to Thursday at 8:30. Both shows currently air in simulcast on CTV and CTV Two, respectively.
NBC is also premiering Are You There, Chelsea? on Jan. 11 at 8:30 p.m., which is slated to run on Global Television in Canada.
NBC is replacing Community, at 8 p.m. on Thursdays with a new season of 30 Rock.
The CBS drama A Gifted Man, which airs at 8 p.m. on Global in simulcast, has been ordered up for three additional episodes, bringing its total to 16.
With files from Playback's Katie Bailey