U.S. equity firm eyeing stake in MLSE, report says
The Toronto Star report is the latest speculation in the potential sale of the Ontario Teachers Pension Plan's 80% stake in the sports company.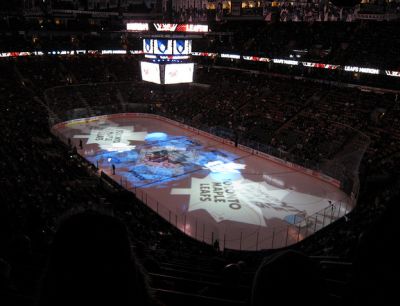 Another day, another rumour about who might be taking a run at Maple Leafs Sports Entertainment.
The latest has Providence Equity Partners, a US private equity firm that invests in media and telecommunications companies, eyeing the Ontario Teachers' Pension Plan's 80% stake in MLSE, which it put up for sale nine months ago, according to a report in the Toronto Star.
Executives at Providence were not available for comment as of press time.
MLSE includes the Toronto Maple Leafs and Raptors pro sport teams and the Leafs TV and Raptors NBA TV specialty channels.
Other rumoured buyers of the MLSE stake include Rogers Communications, which already has extensive sports and TV sports broadcast assets, and MLSE chairman Larry Tanenbaum, who retains a 20.5% stake and a right to match any bidder on the  Teachers' shares.
There has been speculation that a potential buyer of the MLSE stake will fold the Leafs TV and Raptors NBA TV specialty channels into a new regional Canadian TV sports channel.
Such a move would be into an increasingly crowded Canadian TV sports business, considered the sweet spot for domestic broadcasters because of its appeal for advertisers.
Rogers Media recently abandoned plans to launch its own French language sports channel, and will partner instead with Quebec broadcaster TVA Group on its upcoming cable channel TVA Sports.
The Rogers Media-TVA Sports pact followed rival broadcaster Shaw Media abandoning plans to launch its own English language cable sports channel in competition with Rogers Sportsnet and TSN.
From Playback Daily
Photo: Hepp , Flickr Creative Commons