Relaunched Travel + Escape sees ratings spike
The Glassbox channel sees a fivefold increase in the number of viewers in the week following its relaunch.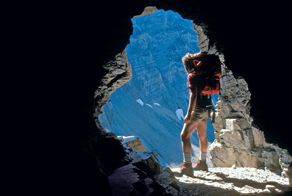 It seems Travel + Escape got upgraded to business class when it relaunched earlier this month.
Its new owner, Glassbox Television, is reporting that the rebranded specialty earned 1.3 million viewers (national, 2+, seven-day inclusive, all day parts) in its first week under its new guise, according to BBM Canada data.
The channel was purchased by Glassbox from CTV last year. It relaunched it on Nov. 1. with 300 hours of new programming and a new look.
The first-week ratings, from Oct. 31 to Nov. 6, showed a 500% increase over the channel's previous average weekly audience, and in the 25-to-54 demo, a 600% increase.
Programming on the channel includes Ghost Adventures, Bizarre World with Andrew Zimmerman, Piers Morgan On, Chefs Run Wild, and Gourmet Escapes.
From Playback Daily