Spotted! Jacob gets bitten by the Twilight bug
The clothing company partners with movie distributor Entertainment One for a promotion throughout the month of November.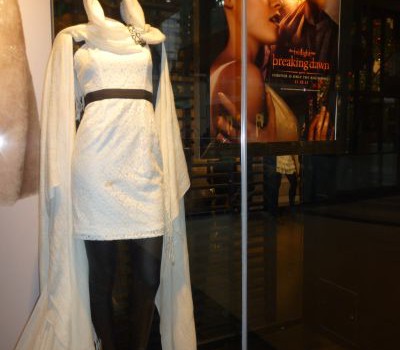 Entertainment One is helping Twilight: Breaking Dawn fans come one step closer to living the movie (Bella's honeymoon dress, anyone?) by partnering with Jacob clothing to display clothes inspired by the film.
Cristelle Basmaji, communications director, Jacob, says the clothing retailer has created three looks inspired by three of the Twilight Saga's main female characters to display on mannequins in the store windows and inside nine of its locations across Canada.
An in-store event was also held in Jacob's three flagship stores, on Bloor Street in Toronto, at the Eaton Centre in Montreal and in the Pacific Center in Vancouver last Thursday to give free movie passes, discounts and swag to attendees.
The Twilight displays will run in Jacob stores until the end of the month.
Spotted by: Katie Bailey, editor, Playback