An app to scratch from Yellow Pages Group
The company is promoting its deals site with a daily contest app.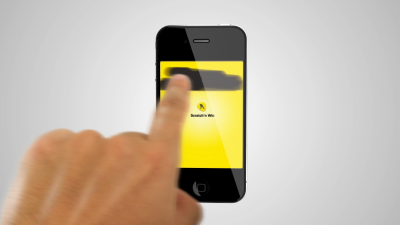 Who says scratch and win cards are just for print?
The Yellow Pages Group is continuing to roll out promotions for its deals site with a contest that gives consumers the chance to win $1,000 a day, or a grand prize $5,000 trip package.
Andre Leblanc, senior manager, brand and marketing communications at the Yellow Pages Group, tells MiC that the smartphone-based contest, which was created by Cossette with media from PHD, uses HTML 5 to allow consumers to instantly "scratch" and see if they won a prize.
The idea to use HTML 5 had been going around Yellow Pages Group for months, but the team was waiting for the right execution, Leblanc tells MiC.
The contest launched Nov. 21 and runs until Dec. 16, and is targeted at smartphone owners, aged 18 to 44.