CBC study: Ad-free pubcaster would be bad public policy
CBC/Radio Canada's Nordicity Group study says ending its dependence on TV ad dollars would produce a net financial impact of $533 million for the Canadian TV business.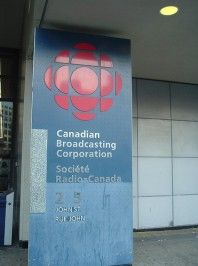 Already facing a deep budget chop by Ottawa to its $1.1 billion parliamentary appropriation, the CBC on Monday unveiled a commissioned study that tallies the damage it would face should its TV advertising revenue end or be reduced.
"There is no good public policy reason to eliminate or seriously reduce advertising on the TV services of CBC/Radio-Canada," the study by Nordicity Group concluded.
"Removing ads from CBC/Radio-Canada's services would result in a significant reduction of Canadian content and have serious consequences for both the independent production sector and advertisers," the CBC said in a statement that accompanied the release of the report.
The release of the study was timed to coincide with the International Institute of Communication's pre-conference on public broadcasting, at which CBC president Hubert Lacroix made a keynote presentation.
The pubcaster has faced persistent criticism from private sector rivals that it secures ad dollars from marketers while tapping public funding.
The Nordicity report also comes amid an increasingly high-profile squabble with Quebecor Media over the pubcaster's public disclosure of its programming and journalism expenditures.
The spotlight on the CBC's financial picture is only expected to get brighter in the run-up to the release of the federal budget in February 2012, which is widely expected to include a cut to the crown corporation's annual $1.1 billion taxpayer appropriation.
In the report, Nordicity estimated that ending advertising on CBC/Radio-Canada, including lucrative Stanley Cup playoff ad revenue, would produce a net financial impact of $533 million.
That includes a $160 million reduction in Canadian programming expenditures.
The difference between what the CBC receives from the federal government and its overall operating budget is largely made up by ad revenue.
At the same time, rival private broadcasters have long grumbled to Ottawa that the CBC earns ad dollars that would otherwise go to them.
So the pubcaster, already facing a cut of 5% to 10% of its government subsidy in the upcoming federal budget, argues in the advertising impact study that the CBC requires continued TV ad revenue to help fulfill its mandate.
In much the same way, the CBC adds, private broadcasters receive public subsidies and regulatory protection to help them meet Canadian content requirements.
"The elimination of advertising revenues would seriously compromise the corporation's ability to fulfill its mandate and roll-out initiatives planned under 2015: Everyone, Every Way," Lacroix said in a statement.
From Playback Daily