Rouge Media's beautiful launch
The OOH company is launching Rouge Beauty, a network of ads to appear in salons, nail bars and spas.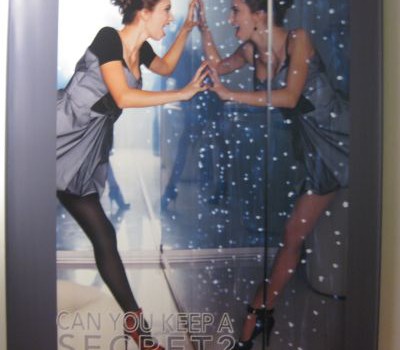 Rouge Media Group is targeting a new group with its latest launch, Rouge Beauty, a network of ads appearing in salons, nail bars and spas in Toronto, Montreal and Vancouver.
Targeting women aged 18 to 49, the murals measure 4 ½ by 5 feet tall, which is more vertical than the faces the OOH company has in its resto-bar or campus networks in order to be easily adapted by clients from their print beauty campaigns, Jef Combdon, VP sales and marketing, Rouge Media Group, tells MiC.
The network is launching in 250 locations, focusing on high-end, but not elite locations in neighbourhoods including Toronto's Yonge and Eglinton, Yorkville and Yonge and St. Clair.
With the captive audience in salons and nail bars, Martin Poitras, president of Rouge Media Group, says that Rouge Beauty will spark conversation among customers.
"The ads are fun and give people something to talk about," he says. "It is a unique audience that is able to be reached with these ads, because they are enjoying a positive experience when they see them. This is the first time ads like these have been posted in these environments in Canada."
Combdon adds that putting the ads in salons, nail bars and spas is just the start, with additional opportunities being available by sampling, promotions and product integrations in-store alongside the faces.
Dolce Vita shoes and beauty company Elizabeth Grant International have signed on as the launch clients, with the network rolling out in 2012.