Digital Launch Pad finalists announced
The fourth annual competition, produced with MediaCom Canada, names its winner next Tuesday.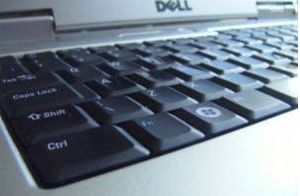 The fourth annual Digital Launch Pad awards have named the six finalists vying for top spot at next week's nextMedia conference.
Produced in partnership with MediaCom Canada, the awards are designed to showcase the hottest emerging web destinations and online programs worldwide.
This year's finalists include Jonathan Robbins, creator of Clutch, a web series focused on a streetwise pickpocket named Kylie; Jason Leaver, creator of Out With Dad, a Toronto-based web series about a single dad and her daughter; Michael Grand, writer, director and producer of White Collar Poet, a documentary series about an aspiring scribe; Nathon Gunn, CEO of Social Game Universe and Igapi, a software development platform which allows companies to gamify their sites; Natalie MacNeil, founder and editor-in-chief of She Takes on the World, a digital magazine for career-minded women; and Joel Urnom, director of mobile marketing and partner relations at EMI Music Canada/Mobile Artist, which is a digital platform for Canadian independent artists looking to get signed by the label.
Each of the finalists will pitch their project to the Digital Launch Pad judges, which include Michael Aniballi, VP digital practice, managing director, JWT; Matt DiPaola, chief strategy and innovation officer, Mediacom Canada; Dre Labre, CD, Rethink Toronto; and Ryan Wolman, CD,  Henderson Bas Kohn.
Past winners of the Digital Launch Pad include the cross-platform cooking show Bitchin' Kitchen, Xweighted.com and mobile app Foodtree.