Marketing a band 101
MiC talks to the people behind South African indie band The Parlotones, who have worked with KFC, Volkswagen and even a winemaker.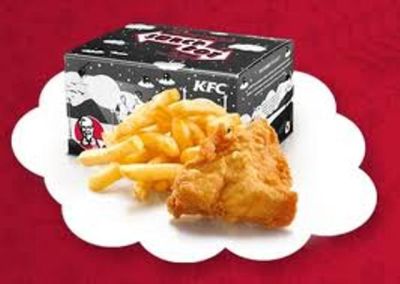 With a stream of creative partnerships including a fast-food franchise, mobile phone company, automotive brand and even a winemaker, it's no wonder South African indie band, The Parlotones, thinks of itself as a lifestyle brand.
Over the years the band has become a vehicle for brands looking to launch new products, band manager Raphael Domalik, CEO, Sovereign Entertainment tells MiC.
For example, he says, one of the Parlotones albums, Stardust Galaxies, was pre-released onto 100,000 Sony Ericsson Walkmans as a part of the handset's launch in South Africa.
And for the launch of a KFC snack box, the band created a behind-the-scenes making of a music video, which was cut into an ad for the on-the-go box meal. Additionally, the packaging was branded with Parlotones imagery. Domalik says that the meals sold in the thousands and ran over 3 months in 600 stores.
Domalik explains that he is taking a unique marketing approach (not commonly seen in the music industry) to cut through the plethora of bands trying to sell their products in the same space, saying that "every time we have a new single, instead of using the radio to promote it, we try to find another [medium] to tell a story. You have to get creative, no one really cares if you are just trying to sell an album; you need a [narrative]."
During the summer, the brand collaborated with Volkswagen and Ridgeline Entertainment to create a world-first 3D broadcast of a theatre production featuring the band playing its greatest hits. The live performance was aired in cinemas across South Africa as well as on Facebook for its international fans. In total, 11,000 theatre seats were sold and 5,000 seats in cinemas across the African country.
The band has also launched a series of wines each marked with a title of an album song. The label for the red blend, Giant Mistake, is a particular fan favorite. Each year the Parlotones sell 20,000 cases of their branded wine.
A partnership with Groundspeak and its popular scavenger-hunting site, Geocaching.com, will soon be added to the band's branding resume with The Parlotones launching an app in February 2012, allowing users to unlock clues to find branded items in geocaching boxes across South Africa. On occasion, the brand will also reveal clues during an acoustic set played at actual geocaching sites.