Fox's mid-season update
A premiere date for Alcatraz and revised start for Idol are set, as Fox announces its mid-season sked.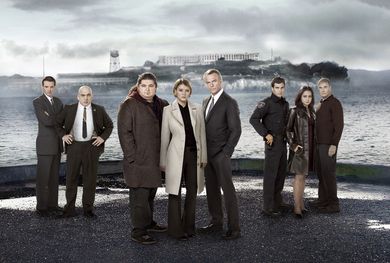 Alcatraz, the new drama from J.J. Abrams, has a premiere date with the release of Fox's mid-season schedule. The show is set to start Monday Jan. 16 at 9 p.m., airing in Canada on Citytv.
The new comedy I Hate My Teenage Daughter, which premiered Friday at 9 p.m. on Global in Canada, two days after its Wednesday night launch on Fox following The X Factor at 9:30 p.m., is notably not on the network's mid-season schedule. Fox says it will bring the show back in the spring following the 90-minute Idol performance show.
Also changed on the schedule is the premiere date for the new season of American Idol. It has been bumped up to a two-night event on Wednesday Jan. 18 at 8 p.m. and Thursday Jan. 19 at 8 p.m. The original premiere date of Jan. 22 following the NFC Championship game will now play host to a 90-minute Idol special. The show airs in Canada on CTV.
Bones spinoff The Finder is set to launch Thursday Jan. 12 at 10 p.m. following a Bones rerun. Both shows air on Global in Canada.
Fox's new animated show, Napoleon Dynamite will premiere Sunday Jan. 15 at 8:30 p.m. in the spot currently filled by Allen Gregory. Both shows air on Global in Canada.
Fox is the last of the American networks to release details on their mid-season schedule. MiC previously reported on premiere dates from NBC, CBS and ABC.