Group M predicts 6.4% global ad growth in 2012
The WPP report lowers its earlier forecast slightly, and predicts digital growth in its latest outlook for the coming year.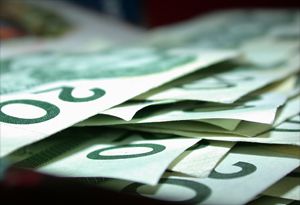 Group M has released a revised ad spend forecast for 2012, following a quicker-than-expected recovery in the Japanese market after the natural disasters in the country earlier this year.
This rebound combined with anticipated Olympic spending, European football tournaments and the U.S. elections mean that Group M is predicting 6.4% growth in the world advertising market over 2011.
The forecast was made in Group M's biannual report, "This Year, Next Year." Its global forecast dips slightly from the last report released in July, which said the world ad market would grow by 6.8% in 2012.
According to the report, digital will provide 43% of global ad dollar growth in 2012, with spending in the sector expected to hit $98.2 billion, a 16% hike over 2011′s forecasted $84.7 billion.
The "This Year, Next Year" report is part of GroupM's media and marketing forecast drawn from data supplied by parent company WPP.