IMA Outdoor expands Union Station contract
The expansion into areas surrounding the Toronto public transit hub follows a review, which included more than 10 companies.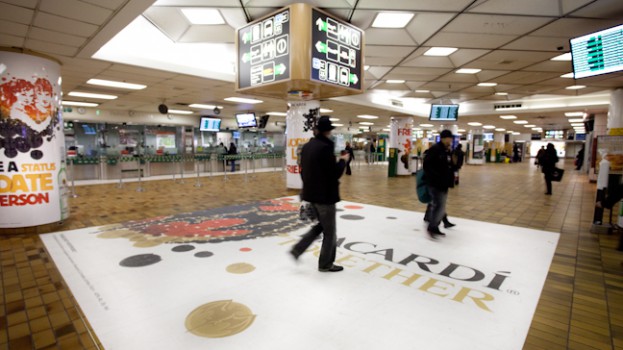 IMA Outdoor has announced it has retained the advertising rights to the ads in Toronto's Union Station and expanded into the surrounding areas, including the walkway to Bay St.
The contract was renewed following a review which involved more than 10 companies, Brian Rodkin, CEO at IMA Outdoor, tells MiC.
OOH ad opportunities in the contract includes seven floor vinyls, 50 door decals, 12 digital faces and five large format signs, according to Rodkin.
Reaching more than 250,000 people that go through the space each day, recent advertisers include Bacardi, Canadian Tire and OLG Lottery.