McDonald's Canada gets original
The QSR has launched a YouTube and Facebook web series to promote its new McCafe offering.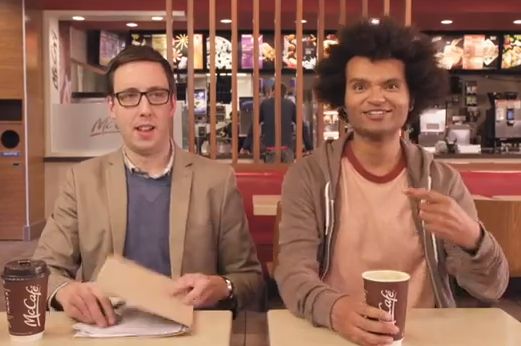 McDonald's Canada is continuing to encourage Canadians to take five and "Bring Back the Break" with the launch of "The Originals," a web series aimed at promoting its McCafe offering across Canada.
"The Originals" was an initiative launched by McDonald's Canada's media agency OMD along with Canadian production company Fresh Baked Entertainment, Amy Letkemann, advertising and media manager at McDonald's Canada, tells MiC.
The nine episode web series, which lives on Facebook and YouTube, centres on two friends who use their local McCafe (for the lattes and free wi-fi) as their meeting place to produce a pilot TV show script. New episodes of the series go live every Tuesday and Thursday. An online-only video venture is a first for McDonald's Canada, says Letkemann.
"We felt the web series was a natural fit with the launch of McCafe, and wanted to show how the restaurant could be integrated into people's everyday lives," she says. "We feel the web series does this in a light-hearted and light-handed manner."
The series runs until Dec. 22 and will be promoted online on sites like MSN.ca and Yahoo.ca, as well as with full-page ads in Metro daily newspapers, says Letkemann.