Pattison secures a five-year public transit deal
The agreement grants the OOH and transit media co the rights to advertise on 55 buses in Saint John, NB.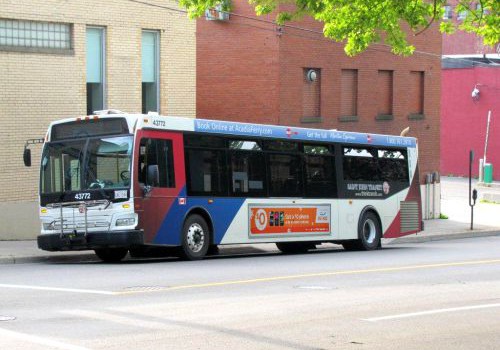 Pattison Outdoor Advertising has obtained the advertising rights for Saint John, New Brunswick's public transit fleet, which includes 55 buses, for a period of five years, effective Jan. 2, 2012.
The OOH and transit advertising company will soon be offering an variety of opportunities for clients to advertise in the Maritime region, including kings, 70's, interior cards and specialty products such as extensions, headliners, murals and full bus wraps.
"Clients can now come to Pattison Outdoor for a complete outdoor advertising campaign, whether they are booking horizontal posters, exterior digital billboards, transit shelter advertising or interior and exterior transit advertising," says Sherry Kirwin, general manager, Atlantic, Pattison Outdoor Advertising, in a release.
The new deal brings the company's platform offerings to a total of 21 markets, including Halifax, Moncton and Saint John in the Maritimes as well as Calgary, Milton, Edmonton, Winnipeg, Oakville, Toronto, Durham Region and Ottawa.