Lost Girl gets third season greenlight
Shaw's Christine Shipton says renewing the top-performing Showcase series is a "no brainer."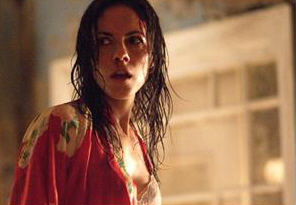 The Fae world will stay for another season – Showcase announced Friday that Canadian supernatural drama Lost Girl will return for a third, 13-ep season.
"At the moment our budget allows for 13 [episodes], and we'll review that again in probably February or March," says Christine Shipton, VP of original content at Shaw Media.
She adds the renewal was a "no-brainer," considering Lost Girl is the top show of all of Showcase's U.S., Canadian and British drama series, she says.
Shipton says the renewal announcement at this time is strategic – and seasonal.
The Canadian original series drew more than 700,000 viewers per week on average in its first season, which launched in September 2010, and was the top-ranked show on Showcase for adults 25 to 54. The second season has averaged close to 400,000 viewers (2+) per week to date.
Lost Girl follows succubus Bo, played by Anna Silk (Being Erica, Billable Hours), as she learns about her origins in the Fae world. The second season sees Bo struggling with her morals, while also struggling against a force that threatens the Fae existence.
From Playback Daily