Media Experts names SVP of digital solutions
Robert Jenkyn gets the new title, which emphasizes the agency's growing focus on digital.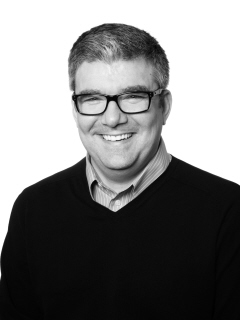 Robert Jenkyn has been promoted to the role of senior VP, digital solutions, at Media Experts.
Jenkyn, who has been with the company since 2006, was promoted to the role as a reflection of his impact on the agency's digital services, Mark Sherman, founder and executive chairman of Media Experts, said in a company press release.
Over the past year, Jenkyn, whose previous title was VP of digital solutions, has spearheaded the development and launch of Media Experts' proprietary online trading desk, Xpeto.
"What's really interesting about leading Media Experts' digital practice is that we operate in an agnostic and holistic media environment," said Jenkyn in a release. "Our Tradigital approach to media planning and buying provides us with the perfect vantage point to observe the interrelationship of online and offline media, the digitization of traditional media and to contribute digital thinking to the evolving media ecosystem."