CRTC hands Bell a penalty over mobile sports programming
Ruling on a January 2011 complaint filed by Telus, the regulator says Bell's exclusive mobile-content deals with the NHL and NFL run contrary to its new media policy, a claim Bell refutes.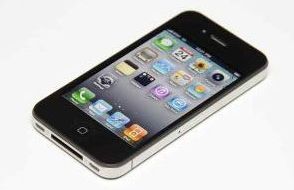 The CRTC ruled Monday that BCE Inc. had gained unfair advantage by striking exclusive programming deals with the NHL and NFL for Bell's mobile platform content.
The ruling follows a complaint filed by Telus in January 2011, in which Telus argued that Bell's exclusive distribution of selected mobile content from the NHL and NFL gave it undue preference and that the exclusivity of the deal had an adverse impact on Telus' ability to compete in the market "as video content, and particularly sports, becomes more prevalent on mobile devices and tablets."
The NHL content in question includes selected games and video highlights and the NFL content includes select primetime games, playoff games (including the Super Bowl) and access to NFL Network programming.
The complaint further stated that Telus had attempted to secure rights to distribute the content from the NHL, NFL and Bell without success.
In its response to the complaint, Bell argued that Telus was not prevented from making NFL and NHL content available to its subscribers and "thus no undue preference was shown," the exclusivity only applied to a small number of games, and that "comparable mobile content is available by means other than sub-licensing."
In a statement issued Monday, Bell said that it was still studying the decision but that it did not agree with the outcome.
"Bell does not control how the major leagues sell their rights in Canada. We do not have the right to sub-licence or re-sell this content," the statement said. "The CRTC is imposing itself directly in how independent and in this case international content owners sell their content rights in Canada. We don't have the ability to act on the CRTC's behalf in the way they're demanding."
The CRTC agreed with Telus and ruled that Bell had gained "an undue preference and subjected Telus to an undue disadvantage," contrary to the CRTC's new media exemption order.
The ruling further stated the deals between Bell and the NFL and NHL "would have a significant adverse impact on Telus' ability to attract mobile subscribers for its broadcasting content."
Bell Mobility must file a report by Jan. 30, 2012, explaining how it will ensure Telus will have access to the programming at reasonable terms.
From Playback Daily