Canada Post pushes paper
The Crown corp launches its first TV ad campaign since 2007, promoting the value of real card giving.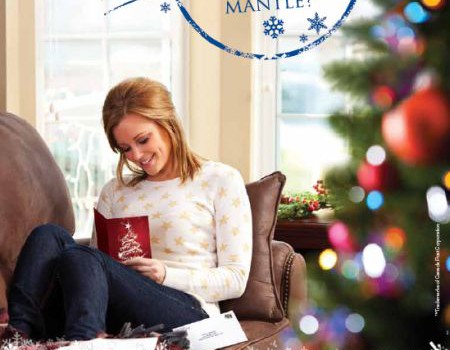 Canada Post is targeting women aged 25 to 55 this holiday season with a campaign aimed at putting the paper back into card giving, in the face of competition from its vitual counterparts.
With media by Cossette and creative by Draftfcb, the campaign is the first for the Crown coporation to include TV ads since 2007, John Swettenham, GM, marketing and brand at Canada Post, tells MiC.
"The campaign focuses on real cards, real presents and the personal nature of sending real things," he says. "We thought with the emotion tied to that idea, TV would be the best medium to get it across."
TV ads are running across Canada in English and French, during shows including Glee, The National and Coronation Street. The campaign also includes digital ads on sites like Mocha Sofa, The Weather Network and Elle Canada, as well as print ads in magazines including Chatelaine and Today's Parent.
The entire campaign is anchored by Canada Post's direct marketing piece, which Swettenham says was sent out in the fall with the dates people need to send their holiday mail by in order to reach its destination.
"People are engaged in so many places these days, so we feel like we need to be everywhere," he says. "We feel that the more places we have the campaign, the more people will see it. We look at the direct marketing piece with the mailing dates as the foundation for the campaign. We want people to put that on the fridge to see their mailing dates. All the other pieces surround that."
The Canada Post holiday campaign launched last month and runs until just before Christmas.