Rogers launches live-streaming TV app for iPad
The media co has expanded its TV offering to include go-anywhere iPad access for 20 channels.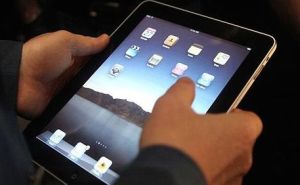 With Canadians spending less time watching traditional TV on their living room sofas, Rogers is looking to accommodate new viewing habits with the introduction of the Rogers Live TV app, which lets consumers stream live TV channels on their iPads from anywhere in their homes.
The beta-version app is available via WiFi to Rogers digital television subscribers in Ontario who subscribe to Rogers Hi-Speed Internet with a MyRogers account. At the time of launch, customers will be able to stream 20 channels, with more channels scheduled to be added.
"With the adoption of tablets, the mindset that TV shows are watched only on a television set is fading," said David Purdy, VP video products for Rogers Communications.
Ads on the app will be the same as they appear online, because the Rogers Live TV app creates a linear viewing experience, according to a spokesperson from Rogers Media.
A recent global study of media habits from KPMG indicated that consumer interest in watching TV on tablets is growing.
According to the study, TV viewing is the third most-popular activity on tablets, with 8% of tablet-owning Canadians (24% globally) preferring to watch TV on their devices. Browsing the web ranked second and mobile banking ranked as the most popular activity.
The study also noted that 60% of consumers globally say they are happy with the quality of the video content they receive online, up from 35% in 2010.
The study also highlighted the emergence of alternatives to traditional television as an opportunity for programmers to deliver video content to their customers across a variety of mediums and devices.
"If offered the opportunity to gain greater convenience, price or quality, consumers will likely move away from traditional television services," the study stated.
However, the study also indicated that global consumers are seeing more value in their TV subscriptions than they did a year ago: 40% cited value as a reason for discontinuing services versus more than 50% a year ago.
The Rogers Live TV app will officially launch in early 2012, and a version for Android tablets is also slated for future release.
From Playback Daily
Photo: meedanphotos / Flickr Creative Commons