Canadians wary spenders: study
Sixty-five percent of Canadians believe now is not a good time to be spending money, according to a recent release from Nielsen.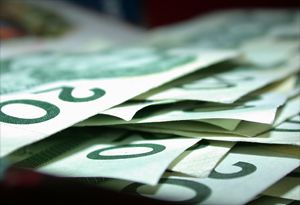 Despite a semi-positive outlook on employment, Canadians are wary of spending, based on results from a recent Nielsen survey on consumer confidence. In fact, 65% believe now is not the right time to be opening their wallets.
The study found that 54% of Canadians perceive the job market as good or excellent, which was better than the global average (43%), but down from 58% from earlier in the year.
Fewer Canadians rated their personal finances as good or excellent (54%), down from 61% three months earlier. This goes against the trend globally, which saw consumer confidence rise to 51% – up 1% from the previous quarter.
Almost a quarter of Canadians (23%) said after they've paid for essentials, they'll have no spending money left. For Canadians that do have spare cash, 67% said they will divert it to savings or to paying down debt.
"We've been on a roller-coaster ride, with a lot of ups and downs and screaming along the way and the ride is not over yet," said Carman Allison, director of consumer insights at Nielsen, in a statement.
The survey was conducted between Aug. 30 and Sept. 16, 2011. The global study is done quarterly and polled more than 28,000 consumers in 56 countries, including more than 500 Canadians. Samples were taken from different age and gender categories.