Discovery readies Canada's Greatest Know-It-All for winter premiere
Sponsorship and advertising opps are open for the show, which targets Discovery's smarty-pants audience.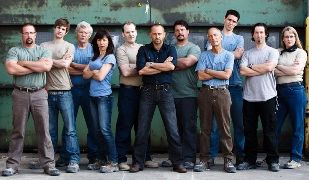 Discovery Channel Canada is set to debut what it is calling its "biggest series ever," Canada's Greatest Know-It-All, on Monday, Jan. 30 at 10 p.m.
The eight-part series will be hosted by Daniel Fathers (The Transporter, Heartland) and follow 10 self-proclaimed know-it-alls competing against one another in challenges of intellect, strategic thinking, teamwork and physical strength.
Ken MacDonald, VP programming at Discovery Channel says Canada's Greatest Know-It-All is the channel's most ambitious series to date, both in terms of its budget and its complex challenges.
For example, one of the show's more high-concept challenges involves the cast determining the correct release point of a "bomb" from a real Lancaster Bomber aircraft.
"It's not just another elimination show," he emphasizes, explaining that the competitors compete both with each other and against each other to test their knowledge and problem-solving skills, earning points in a series of complex tasks. The individual with the fewest points after a final surprise challenge leaves the series.
MacDonald says that he thinks the show will resonate with Discovery Channel's audience because everyone has a friend or family member who "knows absolutely everything about everything, has an opinion about everything, knows how to do things better."
The show is designed to laser-target that knowledge-craving Discovery watcher, says MacDonald.
The show's digital media strategy will include live Twitter chat during the broadcast, and web extras like trailers and multiple choice quizzes for viewers to test their knowledge at home.
Advertising and sponsorship opportunities around the show are available, according to a Discovery Channel spokesperson.
From Playback Daily