CTV acquires spooky mid-season drama The River
The ABC Studios adventure-horror series is the latest acquisition by the top-rated broadcaster for its winter 2012 campaign.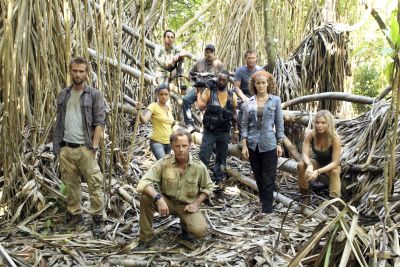 CTV has picked up ABC's The River (pictured) for its mid-season schedule.
The adventure-horror series from Paranormal Activity director Oren Peli and ABC Studios will debut on CTV on Tuesday, Feb. 7 at 9 p.m. as a simulcast.
The American spookshow will join previously announced mid-season US shows to air this winter on CTV like the Debra Messing-starring musical drama Smash starting Monday, Feb. 6 at 10 p.m., and the grown-up mean girls dramedy GCB from Sunday March 4 at 10 p.m.
Also bowing on CTV is the Ashley Judd-starrer Missing from Thursday, March 15 at 8 p.m.
On the local programming front, CTV is debuting in tandem with MuchMusic the relationship drama The L.A. Complex from Jan. 10.
Advertising and sponsorship opportunities around the mid-season schedule are available, according to a Bell Media spokesperson.
From Playback Daily