OMG expands in Canada
The company is adding Resolution Media and the Accuen and Annalect platforms to its Canadian offerings.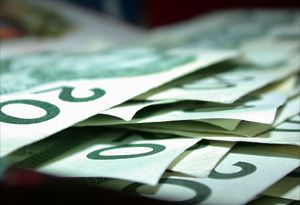 The Omnicom Media Group, which operates OMD, PHD and the newly added Novus Media in Canada is growing again.
The company has announced the addition of global search marketing agency Resolution Media, as well as "data-informed" marketing platform Annalect and audience management platform Accuen to the Canadian services it offers.
The expansion also means Fred Forster is adding the role of CEO, Omnicom Media Group Canada to his current title of president and CEO of PHD Canada.
Annalect launched in the US about a year ago, and has about 300 people working under the name, Forster tells MiC.
"What we did with Annalect was develop a platform which allows us to do really deep analytics through technology," he says. "It allows for a good understanding of what is driving ROI."
Forster says Accuen already exists in Canada, but the announcement today marks the ramping up of its capabilities for clients.
"We are rolling out the increasing inventory available and the data supplied to it," he says.
The expansion of OMG's footprint in Canada has been in the works for some time, says Forster. The formal announcement is the result of a lot of research into how the company can integrate the assets to best serve its clients.
"We have enjoyed a very good reputation with clients, but we can't rest on our laurels," he says. "Clients are demanding more and are looking for holistic thinking and full service capabilities. We want to be leading edge in everything we do and wanted to bring these resources to Canada in a way which enhances our business."