MiC's Most Clicked 2011: Rogers Media brings FX to Canada
As 2011 comes to a close, Media in Canada is counting down the stories that got the most notice this year.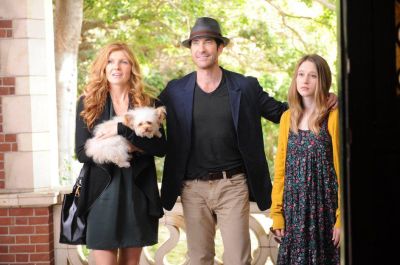 The second most-clicked story on MiC this year was the announcement that Rogers Media was bringing  a Canadian version of US premium channel FX Networks north of the border.
Launched in November with a slate of programming including American Horror Story, Sons of Anarchy and The League, the channel is serving as a secondary network which Rogers Media can shift surplus inventory to, much like Bell Media does with CTV2.
Helena Shelton, EVP trading and accountability at PHD Media told MiC the deal added some necessary beef to Rogers Media's digital and specialty offerings, as well as strengthened its male skew.
"Programs like Sons of Anarchy and American Horror are well-produced and written and will garner a good male audience," she said. "This move shows they understand what areas of their broadcast offerings need to be improved and that they are prepared to act. Rogers has done a great job in improving their conventional schedule and now needs to be seen as a real competitor in the specialty/digital arena where their competitors CTV and Shaw have been focused and strong."
Peter Mears, president at UM Canada, agreed that the move to bring FX to Canada suggested Rogers Media is thinking about the future.
"FX skews towards young males, which allows Rogers access to another niche in the Canadian market," he said. "The launch of FX Canada will capture an elusive, hard-to-reach demo and, with cross promotion amongst their channels, the potential for share growth is solid."
Other TV news getting top notice on Media in Canada this year included:
The second most-clicked TV story was Fall TV: Hits and misses, which saw media industry execs shed some light on the slate of new programming. Predictions like the cancellation of Playboy Club and How to be a Gentleman turned out to be spot on.
Number three on the most-read TV story list for the year was the announcement of the full list of judges and host for Rogers Media's Spring 2012 launch of Canada's Got Talent. The show will also feature announced sponsorships from Tim Hortons and Nissan Canada.
Coming in at number four on the list was the cancellation of So You Think You Can Dance Canada after its fourth season. Bell Media worked with sponsors including Chevrolet, HTC, Mentos, Ubisoft and McDonald's in the show's fourth and final season.
Check back with MiC tomorrow for the most-read story of the year.