MiC's Most Clicked 2011: Lauren Richards leaves Media Experts
Her departure as CEO of the agency is Media in Canada's most-read story for the year.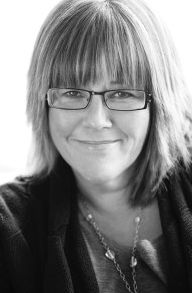 The most-clicked story on MiC this year was the July 2011 announcement that Lauren Richards had left her position as CEO of Media Experts. Richards, who was previously CEO of SMG, joined the company in November 2010, another top story, generating new focus on the shop given her reputation for fostering creativity.
Richards is now working as a communications consultant both on the client and media cretive side. Mark Sherman, executive chair at Media Experts, has been covering the position of CEO since her departure.
Other media executive stories making waves in our analytics charts in 2011 were:
Coming in at number two was our "Day in Life" coverage of ZenithOptimedia Canada president Sunni Boot.
Number three on the list of most-read pieces on media execs was Cathy Collier being named CEO of OMD Canada. The former managing director at CP+B took on the new role in August and told MiC she was most excited to get working with both the clients and analytics power of OMD Canada.
Fourth on the list of media exec stories for the year was the addition of Derek Bhopalsingh as VP and managing director at MEC Interaction, the digital search and direct discipline arm of MEC Canada. Agency president Michele Pauchuk told MiC part of Bhopalsingh's job at MEC Canada was to make sure everyone at the shop knows as much about digital as he does.
MEC Canada also grabs the number five spot on the list with the promotion of Tracy Bellamy to the role of VP, managing partner. As part of the new role, Bellamy also becomes the MEC Navigator Ambassador for Canada. The MEC Navigator is the agency's global framework for ensuring collaboration, consistency and quality of thinking across the company.
Here is the complete top five list of MiC's Most Clicked of 2011:
#5: MediaCom Canada wins MAOY
#4: MDC Partners win Target
#3: Postmedia drops three execs
#2: Rogers Media brings FX to Canada
#1: Lauren Richards leaves Media Experts