2012 forecast: Gaggi Media
Challenges, predictions and plans for the year to come from Gaggi Media's Laura Gaggi and Kelly Dutton.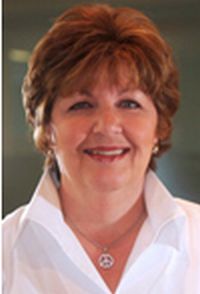 MiC reached out to some of Canada's media agency leaders to find out their thoughts on the past year, and the year ahead. Here, Gaggi Media's Laura Gaggi and Kelly Dutton talks about some of the challenges facing the industry today and how their agency plans to address them.
What are the biggest challenges facing the media industry in Canada today and how is your agency addressing them?
One of the biggest challenges facing media companies and agencies is the increased need to prove media effectiveness (ROI) in both the traditional and digital space. The expectation of marketers to have their agencies and media owners prove media's worth has escalated significantly over the past few years because of the vast amounts of digital data available. You just have to look at every media agency RFP in the past year to find the dreaded ROI question. The responsibility to answer seems to be falling primarily on media agencies. Sadly, there is no silver bullet answer!
Gaggi believes if ROI is worth doing, then it is worth doing well. However, a real investment in terms of time, effort and costs is required by advertisers, their agencies and the media to provide credible analytics. Many media agencies are offering generic media-only ROI models that are not able to measure and predict the full effectiveness of their clients' intricate marketing programs. Much time, energy and money is being spent on digital analytics rather than total marketing campaign analytics.
At Gaggi we partner with a credible research marketing company that provides full marketing channel diagnostic analytics. This includes both traditional and digital media analytics. What we are ensured is a more balanced and customized approach to the allocation of our clients' marketing and media budgets. Gaggi also believes that the time has come for media owners to work with media agencies and advertisers to prove more credible ROI of their individual mediums and cross-platform offerings.
Another major challenge facing the media industry continues to be the client need to focus on short-term results versus long-term brand building. The quest for immediate ROI is causing an inbalance between traditional and digital media budgets and overall brand strategies. Many campaigns are favouring digital advertising because there is more immediate data available and measurable ROI on the media spend. The objective is to gain greater consumer insights, do better targeting and develop better media investment strategies. Unfortunately, much of the data is not overly actionable and it only pertains to the digital component of a media campaign. Media agencies are spending 80% of their time analyzing and interpreting 20% of the media spend.
In 2012 Gaggi will continue to focus on the strategic and balanced approach of ALL media and how it can determine true and actionable ROI.

What media do you think could benefit most from a reconsideration of valuation? Why?
Gaggi thinks the medium that can benefit most is daily newspapers. Unlike in the US, newspapers in Canada have had relatively stable circulations while their US counterparts have declined significantly. Most research studies continue to show the strong influence and credibility of daily newspapers with its readers. At Gaggi, we see that newspapers continue to play a significant role as an effective medium for retailers. Our national papers also continue to effectively reach influential and affluent consumers more than any other medium.
What will be trending in the Canadian media industry  in 2012?
Here is a laundry list of what will be trending in media agencies in 2012 in no particular order:
-    More  media agency proprietary research to show their point of difference (most likely digital and ROI-based).
-    Blurring of the lines between roles and responsibilities of media agencies versus creative agencies (in Cannes we saw creative agencies winning media awards).
-    Media agencies morphing into digital agencies to provide more services that are not their core competency.
-    The debate over the need for more collaboration and integration of media agencies with other client agency partners continuing.
-    The need for media owners to provide better ROI.
-    Real-time bidding.
-    Debate between digital display advertising and social media.
-    Growth of American brands in Canada.