IMA Outdoor gets interactive at Union Station
The company is launching a new advertising "Monster Wall" this month at the Toronto transit hub.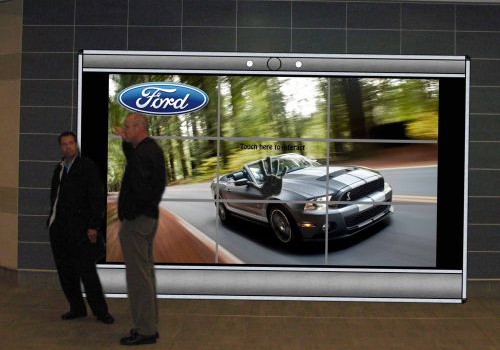 IMA Outdoor, in conjunction with Monster Media is launching a "Monster Wall" interactive advertising display at Union Station later this month.
The wall, which measures 12-feet wide by eight-feet high is already available at Pearson Airport's Terminal One, handled by Clear Channel Outdoor, and at the Vancouver City Station (pictured) with Lamar Transit, and allows clients to interact with passersby using touch technology, or through their mobile devices, David Leetham VP at Monster Media, tells MiC.
Brian Rodkin, CEO at IMA Outdoor says that a travel and a financial company have booked the first two months of space on the wall at Union Station, and advertising opportunities are available at the end of March or early April as a stand-alone unit, or as part of a larger campaign.