Canadian Pacific launches a new brand platform
The railway brand launched its first campaign in 20 years during the 2012 IIHF World Juniors tournament.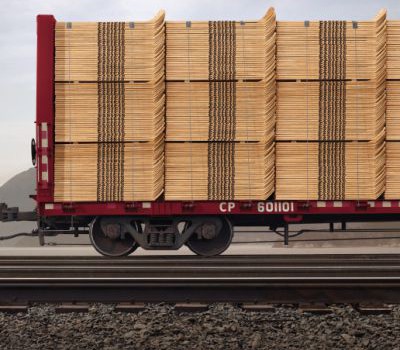 Canadian Pacific has come out of advertising hiding for the first time in two decades.
As a part of the railway brand's sponsorship of the World Junior Championship in Alberta, Canadian Pacific launched its new brand platform of "Transporting what's Important" with a TV spot, print ads and in-arena signage. Toronto-based Lang Marketing secured the sponsorship deal and media planning, and Vancouver-based Kommunity handled the creative.
The timing was just right, Robert MacLean, director, customer and integrated communications, Canadian Pacific, tells MiC, adding that the brand felt it was time to show the important relationship it has with Canadians across the country, especially at a time when the eyeballs were a-plenty.
The TV spot, entitled "Brothers," aired on TSN during the tournament and shows the lives of two brothers who grew up on a grain farm. As adults they drifted apart. One decided to become a grain farmer like previous generations going back 130 years and the other moved away to live a life outside the farmlands. The spot shows the Canadian Pacific trains that have run through their family fields for decades, being the connection between them.
"We could have produced another hockey ad or a chest-beating type of corporate message," says MacLean. "But instead, we chose to celebrate our historic relationship with western farmers and our important role in of shipping grain."
Lest consumers failed to make the brand's connection to hockey, Canadian Pacific also placed print ads, with an image of a train transporting hockey sticks, in the Calgary Herald and the Edmonton Journal as well as in tournament programs handed out in arenas.
Going forward, says MacLean, Canadian Pacific plans to use other lines of business and categories that it shares a relationship with to talk about the new brand platform. The key is to keep it powerful and impactful, he adds.
Apart from the TV and print executions, there was also a range of in-arena signage promoting the brand sponsorship such as video scoreboards, power rink video and in-rink banners, says MacLean.