The Firm tops a million
The premiere of the series on Global earns 1.1 million viewers for its two-hour premiere, not quite reaching the ratings achieved by Global's Bomb Girls premiere last week.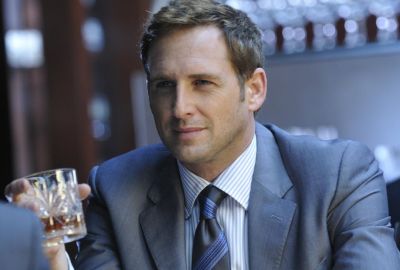 Launching with a two-hour premiere, Global Television's The Firm pulled in 1.1 million viewers for its 9 p.m. to 11 p.m. debut on Sunday night, according to BBM Canada numbers provided by Shaw Media. (All ratings data 2+ nationally.)
According to Shaw, the premiere beat Desperate Housewives on CTV at 9 p.m. by 14% and PanAm at 10 p.m. on CTV by 66%. (Both CTV shows aired out of simulcast in Ontario and Atlantic Canada due to football).
CTV reports that the late-running NFL Wildcard Game earned 1.7 million viewers and the surprise hit Once Upon A Time (non-simulcast, 8:12 to 9:06 p.m.) earned 1.3 million viewers.
The Firm, which is based on John Grisham's 1991 novel and stars Josh Lucas and Canadian Callum Keith Renney, moves into its regular weekly timeslot this Thursday at 10 p.m., following Bones spinoff, The Finder, on Global Television at 9 p.m.
With files from Val Maloney