Walrus TV launches
The digital and television partnership with High Fidelity has ad and sponsorship opps available online.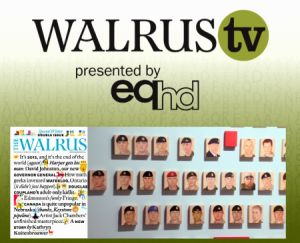 With the tagline "Smart on the page, Smart on the screen" Walrus TV has gone live with original programming based on its magazine content at Walrustv.ca and in partnership with High Fidelity TV on its subscription-based TV channel eqhd.
Shelley Ambrose, publisher and executive director at The Walrus Foundation, tells MiC that High Fidelity, which was recently purchased by Blue Ant Media and Torstar approached her team about creating original short documentaries based on the magazine's content because of the alignment in their audiences.
"High Fidelity approached us because they program smart TV like the TED talks, and recognized that their audience is very similar to ours," she says. "They figured they could skip a step on making smart documentaries by using our content."
Ambrose says documentary clips – which range between eight and 15 minutes, and are based on Walrus readings, articles and events – will be available on the commercial-free eqhd for six weeks and then will appear on Walrustv.ca where advertising opportunities including pre-rolls, commercials and traditional banner ads are available.
Brands that sign on for sponsorships can appear on both the site and on eqhd, says Ambrose. Cross-platform advertising opportunities between Walrustv.ca and the print and digital versions of The Walrus are also available.