Arctic Air premieres to over a million
The CBC show starring Adam Beach nets almost as many viewers as Mr. D on Monday night.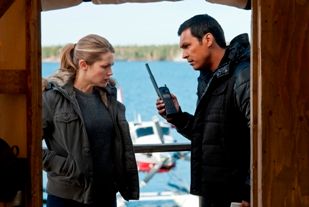 Marketing TV properties today is complex business, but CBC is sure to be patting itself on the back this week, as a big media buy to promote its new winter shows seems to have paid off.
Two of the pubcaster's new shows have debuted to over a million viewers, with Arctic Air, the new Adam Beach-starrer, earning 1.05 million viewers 2+ nationally (331,000 in the 25-to-54 demographic) for its premiere Tuesday night, following a 1.2 million-viewer bow for new half-hour comedy Mr. D on Monday.
Both shows were the subject of a mass national campaign launched last fall and ramped up in the last few weeks.
Arctic Air follows the lives, loves and professional challenges of northern pilots flying out of Yellowknife, NWT.
Also airing Tuesday night were Rick Mercer Report with 837,000 total viewers and This Hour has 22 Minutes, with 666,000 viewers.
Numbers should be in late today for Republic of Doyle's big season premiere last night, which saw Russell Crowe make a guest appearance, reuniting with the cast of actors who made up Robin Hood's (played by Crowe) nascent band of merry men in 2010′s Robin Hood. In the episode, Jake Doyle (Allan Hawco) battles a gang of nefarious individuals as he tries to protect key evidence in a murder case.
From Playback Daily