Canadian Tire finds a reason to stay indoors
The retailer shows consumers how its new line of fitness products can keep winter off their back.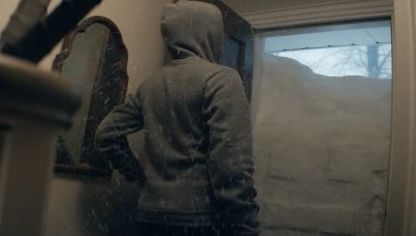 Canadian Tire has launched a new TV spot that throws stones at the confinements of winter in an effort to show Canadians that it is a one-stop fitness destination, providing solutions to stay in shape even when the weather is not ideal, Cindy Graham, manager, strategic marketing, Canadian Tire, tells MiC.
The commercial, which highlights Canadian Tire's recently launched line of home fitness products, Livestrong, developed by Johnson Health Tech in association with the Lance Armstrong foundation, features a woman about to set out for a jog, but ends up walking into a wall of snow as she exits his house.
The TV spot and accompanying digital ads were planned by MediaCom Canada and created by Taxi, and will run for the next three weeks. The commercial will air on channels and networks including BBC Canada, CMT network, National Geographic Channel, CTV News, Discovery Network and the Food Network. The online banner ads will be placed on pages featuring health and sports content on Yahoo! and Sympatico.
Two of the digital banners, which were created by Tribal DDB, promote the cardio equipment and Livestrong products, and one creates awareness of the brand's growing female-skewed fitness equipment such as yoga mats, kettle bells and boxing gloves, says Graham.
"Our target audience for this campaign is Canadian families interested in establishing or maintaining an active lifestyle, and we know that a lot of customers depend on online research to aid purchasing decisions related to fitness equipment," she adds.
As an added component to the promotion of the new product line, signage featuring a QR code that directs consumers to an inspirational YouTube video on the Livestrong brand has been placed in-store, says Graham.