Republic of Doyle chalks up its biggest premiere
More than one million viewers tuned into the winter launch of the CBC drama, as well as the premiere of Dragons' Den.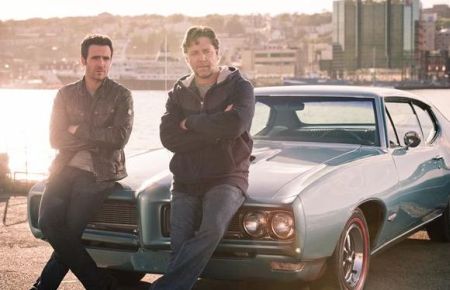 The CBC continued its strong premiere week on Wednesday night with the start of Dragons' Den at 8 p.m. bringing in 1.496 million (2+) viewers, with 580,000 between the ages of 25 and 54, according to BBM Canada numbers provided by the CBC.
And topping one million, and marking its most-watched season premiere yet, was the season three launch of Republic of Doyle at 9 p.m. The episode, featuring guest star Russell Crowe, earned 1.361 million (2+) viewers, with 520,000 in the 25 to 54 demographic, according to BBM Canada.
The Wednesday night numbers round out a week of million-plus audiences for the pubcaster in its winter premiere week, which included Marketplace, Mr. D and Arctic Air.
Topping off a busy news week, the Ceeb also announced that M2 Universal is staying on for another three years as the media planning and buying agency for the network's English Services, following a competitive review launched this summer.