Shaw Communications posts higher Q1 earnings
The company posted a first-time Q1 contribution from its broadcast division, Shaw Media.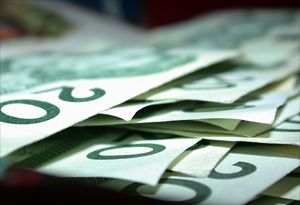 On Thursday, Shaw Communications CEO Brad Shaw said the cable giant was operating in a "volatile economic and competitive environment."
Despite those headwinds, Calgary-based Shaw Communications posted strong first-quarter financials, including sharply higher earnings compared to 2010 when Canwest Global Communications Corp. acquisition costs were accounted for.
Shaw posted a profit of $202 million for the three months to Nov. 30, compared to earnings of $17 million in the same period of 2010.
Last year's Q1 profit line included a one-time charge of $139 million to discount the value of CRTC benefit obligations related to the takeover of Canwest Global, whose TV assets were later relaunched as Shaw Media, and it also included restructuring expenses of $58 million.
Stripping out the one-time items, Shaw Communications' first-quarter earnings in 2010 came to $164 million.
Adding in the newly-acquired Shaw Media TV assets, however, and price hikes for cable and satellite services, helped Shaw Communications raise its Q1 revenues this year by 19% to $1.28 billion.
Cable revenue rose 4% to $792 million, while satellite TV revenue was up 1% to $209 million.
Shaw Communications also posted $299 million in revenue for the first full quarter contribution from its Shaw Media division, down 3% on a comparative basis from 2010 levels due to a soft advertising market in uncertain economic times, the company reported.
From Playback Daily