Adapt Media expands
The media co has signed a deal to rep iSIGN digital screens in Mac's and Couche-Tard convenience stores, and added a new sales director.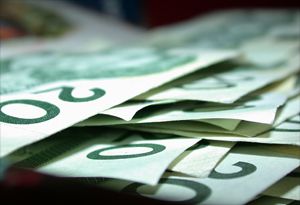 Adapt Media has announced that it is the new rep for iSIGN Media's 5,600 digital screens in Mac's and Couche-Tard convenience stores across Canada.
As a result of the agreement, Adapt will also be able to provide its clients with iSIGN metrics and analytics, as well as interactive programs that are in the works, but will soon be announced by the media co, Jamie Cameron Thompson, president, Adapt Media tells MiC.
The media co also has a partnership with Retail Media, which allows its clients to advertise in major grocery chains in Canada, including Sobeys, Metro, Safeway and IGA. Other Adapt Media offerings in the space include glass framed signs, double sided LIT boards, static mini boards, floor stickers, wall decals, murals and tobacco wall advertising.
"In-store advertising reinforces a customer's initial choice to make a purchase. It can change the mind of an in-store shopper to buy a different or new product they may not have thought of," says Thompson on the value of advertising in the space.
In addition to the new deal, Adapt Media has brought on Laura Qusen as its new sales director in an effort to expand its sales team to meet the needs of the company and its growing ad network, says Thompson.
Qusen has been in the advertising industry since 2002, She has worked at Mindshare as a media planner, most notably for Kimberly-Clark, and at Transcontinental Media as national account manager, and most recently as national account manager at Family Communications on the Parents Canada group of magazines. Qusen was also previously the communications director of the Advertising Club of Toronto.
"[Qusen's] experience has given her a broad knowledge base of the industry as a whole and her moves have been strategic so she could have as many learning opportunities as possible," says Thompson. "As Ad Club President for the past two years I had the opportunity to work with [Qusen]. [She] has been so organized and professional [and] I saw the importance in bringing her on board at Adapt."