iPowow Canada joins the conversation
The sponsor-driven platform launching in Canada links TVs with a second screen in real time.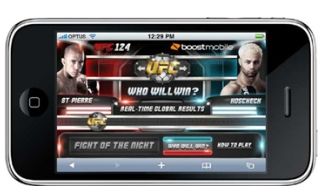 iPowow Canada has officially joined the conversation.
Headed up by Toronto-based Multiple Media Entertainment's Michael Taylor, the new venture is an interactive media platform that lets broadcasters ask audiences for feedback via smartphones, tablets, mobile web and other second-screen devices. The responses are aggregated in a global, cloud-hosted platform and then delivered digitally to broadcasters – and audiences – in real time.
iPowow Canada is a partnership between iPowow! Limited, the Australian corporation that developed the technology and founded the service in 2009, and Multiple Media Entertainment, where Taylor also serves as CEO.
As yet, no Canadian broadcasters have incorporated iPowow into their content, but with the launch of the Canadian arm, the door's now wide open says Taylor.
"We are meeting with all of the major media outlets starting immediately," he explains. "Obviously the outlets that are going to have the most abilities to incorporate this into what they're doing are those involved in live programs, whether it's sports or reality TV."
Taylor says the platform is fully sponsor-driven, so there are opportunities for brands to get involved, with an example being the Coca-Cola Hot Meter which was used during the American Music Awards in LA.
iPowow has seen already seen success in Australia, says Taylor. During live cricket telecasts in December, iPowow engaged 8.3% of the broadcast's 1.1 million viewers. During the first two matches, the live TV audience answered 26 real-time questions and generated 8.8 million page views to the associated website.
The benefit for Canadian broadcasters, adds Taylor, is that vertical integration means the framework for integrated cross-platform executions is already in place.
"Our marketplace is that much farther along in terms of consolidation, compared to a market like Australia," says Taylor. "Because you've got all the major players here having all of these various second screen capabilities [already], [they're] ready to go."
From Playback Daily