Canadians split on online brand interaction: study
Mike Sharma at Isobar Canada talks to MiC about how brands can best engage in the social media space after a TNS study is released.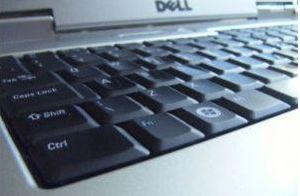 It seems Canadians are nearly split down the middle when it comes to interacting with brands online. According to the latest TNS "Digital Life" study, 54% of Canadians aren't in the spirit to engage with brands via social media.
Of the 1,000 Canadians (from a total pool of 72,000 consumers in 60 countries) interviewed for the study, 28% admit to commenting on brands' online pages, in comparison to the global average of 47%.
Brand endorsement via social networking goes a long way, with 88% of Canadians saying that they tend to want to find out more about a brand when recommended by friends and family on social media channels.
Canadians are far from complainers, as the study states that when commenting about brands on social networking sites, 33% of consumers will do so to share information, 39% will comment in order to help others and 16% will praise brands rather than complain about them (12%).
What's more, promotions and special offers from brands on social sites trigger 59% of Canadians to share and comment about them to their social peers.
Group buying tools have not caught on as quickly as markets in Asia, as only 13% of Canadians have adopted the tools compared to 46% of the digital consumers in China.
The uptake of online shopping habits, especially through social networking sites, is highest in fast growth markets than in developed markets. For example – Africa, India and parts of South America are fairly open to buying from brands via social media sites, whereas Europe, Canada and the US are more resistant toward learning about and purchasing from brands on the platform.
Mike Sharma, VP, managing director, Isobar Canada, tells MiC that before entering a consumer's social media space, a brand must recognize that consumers are there to connect with their friends, family and like-minded individuals. Therefore, he says, brand presence in social media is a privilege and not a right.
"[But] that doesn't mean marketers can't be wildly successful in social channels," adds Sharma. "It just means we need to ensure that consumers who engage with brands in social media see value in the ongoing dialogue we have with them. And those consumers are the ones who often influence the brand's favorability and influence buying decisions in their network."
Value for consumers can be found in promotions and discounts, the chance to have a two-way conversation with a brand and even in being able to access first-to-know information, he says.
"With the right strategy, though, we can foster more positive relationships and more advocacy, which ultimately grows the number of people willing and interested in having a relationship with that brand in social channels," says Sharma.