Lipton Brisk Iced Tea's Star Wars battle
The Pepsico brand launches its largest campaign to date with executions inspired by the Lucasfilm franchise.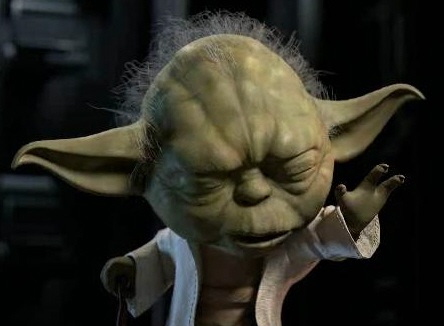 In the late '90s, Lipton Brisk Iced Tea created a string of ads that showcased famous claymation personalities, such as Frank Sinatra, Elvis Presley and Ozzy Ozbourne (to name a few) with each TV spot aiming to showcase Brisk as an edgy brand.
It's been a while since the claymation characters have graced Canadian screens and Lourdes Seminario, marketing director, Pepsi-Lipton Partnership tells MiC that bringing them back for the Feb. 10 release of Lucasfilm's Star Wars: Episode I in 3D was opportune for the brand.
Partnering with Lucasfilm, the Pepsico brand has created a Star Wars-inspired marketing campaign with three times its usual budget that includes 15- and 30-second commercials, placed by OMD Canada and created by San Francisco-based Mekanism, that will air on Jan. 23 in cinemas as well as on TV during the Grammys, Super Bowl 2012 and shows such as MTV Live. The spot will also be placed on websites such as YouTube, MTV and TSN.
The commercials take the viewer through a fight scene between claymation characters Yoda and Darth Maul, as they bicker, banter and sort-of battle out what Seminaro says would probably "never really happen in the [Star Wars] world, but can definitely happen in the Brisk environment." The spot ends with its long-time tagline, "That's Brisk, Baby!"
The second component of the campaign, launching on Jan. 23, includes a smartphone game application, Brisksaber, which extends to the brand's Facebook page where fans can download the game app from the Brisksaber tab. 
Special limited-edition Darth Maul packaging will be available in-store until March 31, and the game app will be available to download until July 31.
"Brisk has been growing in the past three to four years at a double-digit rate each year," says Seminaro. "We are getting larger numbers of fans and we want to make sure that we are giving back to them the same way that they are giving to us by drinking our brand."
Targeting young adults aged 16 to 26, the brand wanted to show, with its largest and boldest campaign in the past decade, that it can connect with its audience in a fun, relevant and engaging way, says Seminaro.